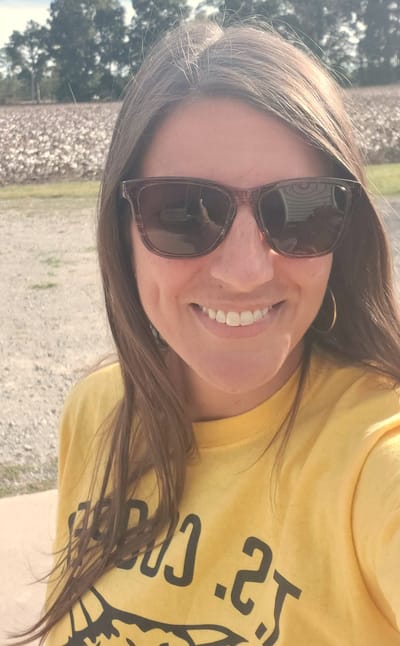 I earned my B.S. Degree in Child Development with a K-6 License from Meredith College in 2003. My first year teaching was in Chowan County at White Oak Elementary School, teaching 1st Grade. I began teaching in Suffolk Public Schools in 2004, and taught there until June 2016. I spent all of my 12 years in Suffolk teaching at Nansemond Parkway Elementary School. There, I taught 1st Grade for four years, looped to 2nd Grade and stayed in 2nd Grade for four years, and then taught 4th Grade for four years. I earned my Masters Degree in Curriculum and Instruction through the University of Phoenix in 2007. This will be my seventh year here at T.S. Cooper; my first two years here, I taught 5th Grade Reading and Writing, I was a 1st Grade teacher here at T.S. Cooper for three years, and am so excited to be teaching 2nd Grade for my 2nd year here at T.S. Cooper!
I love teaching! Ever since I was a little girl, I have dreamed of being a teacher. I can remember playing school with friends, and even my stuffed animals! Helping others is one of my passions, and I truly enjoy teaching my students to love learning and to have fun while doing it!
I have a wonderful family, and am forever grateful for my many blessings! My husband, Brian, and I have been married for 12 years, and have two wonderful boys.
Carson is ten in the 5th Grade, and Henry is seven in the 2nd Grade.
We enjoy living the simple country life, and are the happiest outdoors!
Some of my favorite things:
Favorite Color: Yellow
Favorite Drinks: Black Coffee and Arizona Green Tea
Favorite Music: I love all music (ranging from 90s Rock to Beach Music)!
Favorite NFL Team: Carolina Panthers (GO PANTHERS!!)
Favorite ACC Team: NC State WOLFPACK!!
Favorite Vegetable: Okra (fried is the best)
Favorite Fruit: Watermelon
Favorite Book: Charlotte's Web
Favorite Flowers: Daisies and Sunflowers
Favorite Animal: Dolphin
Favorite Season: Fall
Favorite Restaurant: Texas Roadhouse
Favorite Store: Amazon (It's the truth!)